Professional introduction:
* Compatible with protocols: SSG-GPS/SSG-3G/SSG-GPRS/CONTACT ID/4+2/SSG-732;
* For signalling transmitting, it can support 30 channels, 60 channels, 120 channels, 1920 channels telephone line. For analog model for transmitting can support 4, 8, 16 channels, the maximum can reach 256 channels telephone line. Call in and out don′t interfere each other.
* User can set each channel for different purposes in this module. Optional channels as as follows:
Channel for alarm report
Channel for arm/disarm( it is for free, when CMS find you haven′t armed your alarm system in the right time, the staff in station will arm/disarm your system positively.)
Channel for "lay up"
* With this module, CMS can recognize terminal ID by DTMF/FSK code.
* During alarm, the module can collect the specific information about alarm quantity.
* Support self-checking function between CMS and terminal products by phone line.
* Support TTS voice function, it can turn TTS text information to be audio information. CMS can give your client a service call within 3 seconds, and let your client know what is happening, the detailed information about alarm.
* This module can tell outside call from Inside call. (we name client who register in our CMS as inside caller, We tend to name people who don′t register in our CMS as outsider caller)
* The module can automatically cancel the membership when the fee paid by client run out.
* Alarm information can be transmitted.
Plain introduction:
In fact, our company combine most hardware parts into one mother board. We can think that it is the most important carrier in the server, without it, the security server will not be a real server for security. Notice: The core software package will be installed in this board. We call these two parts ( both motherboard and software) as SSG core function module.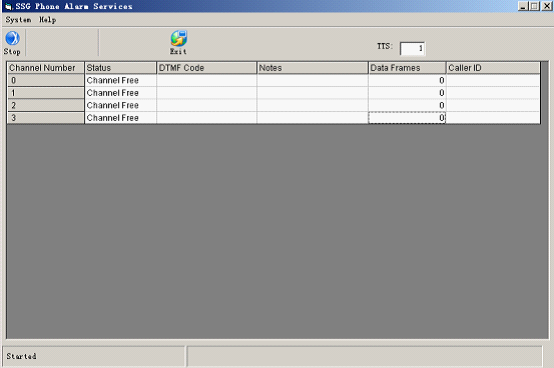 Selling point: This is the most important part in the CMS, it belongs to our intellectual property, More technical parameters are confidential, thanks for your cooperation. With both SSG servers and modules, you can get a good communication between CMS and terminal products, a smooth Video uploading. If you use our modules with servers from other companies, we can′t ensure the compatibility.