Professional presentation:
* Real-time video monitoring for multiple channels;
* Take photos;
* With PTZ;
* Video storage;
* Management of the video monitoring and alarm;
* Management of the end users.
This module can record all the real-time videos all the time through the video management software. All the them are stored in the video servers. The history videos can be checked according to the date
Popular introduce:
You can view the live video and check the history video through the front-end devices. For example, Davie has a chain store. He need the CMS to monitor all his stores, control the front-end devices and record all the videos.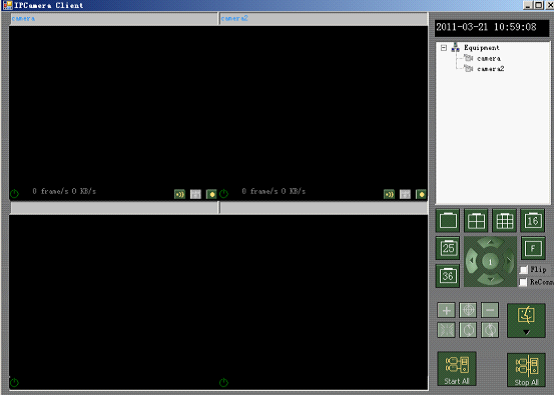 Applications:
(1) The places where need to be monitored remotely.
(2) The videos that need to be stored remotely.
Unique applications:
Security company can provide real-time monitoring service for some special customers who require real-time monitoring for 24 hours and video storages. For example, Jewelry stores, banks, etc.

Comparison List
| | | |
| --- | --- | --- |
| | CMS in the market | CMS from SSG |
| Remote monitoring | No | Yes |
| Remote storage | No | Yes |
| Remote management | No | Yes |